Hi GoodRead Refugees and Native Booklikers,
Allow me to make a brief introduction that will have to suffice until I gather the know-how and patience to create an embedded "About Me" page.
I'm Anna - a 29 year old life-long book lover and collector of cats.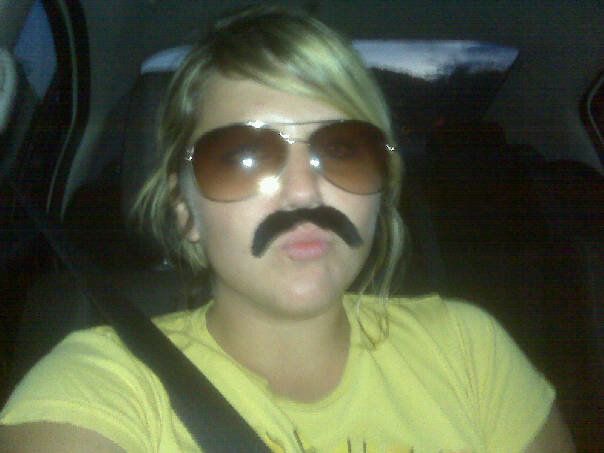 Up until a few days ago, I did most of my reviewing on GoodReads; however, I've become recently discouraged by the changes in policy that have affected some of the members. I was not personally affected, but I fear that undesirable changes to the site will continue to roll out under the new corporate ownership. As such, I'm keeping my profile active for now, but I'm choosing to explore other sites as potential homes for my reviews in the future. I have high hopes for this site, but I'm still getting used to everything - so I anticipate a steep learning curve.
As I mentioned before, I'm somewhat of a crazy cat lady. I have four furkids (Archie, Lucy, Mitzy and Polly), one dog (Wilson), and a brand-spanking new husband (Lou). We've been together, assembling our collection of animals, for seven years, but only made it official this past April.
We are currently expecting our first furless child in late October - a little girl - due to join us in just 22 days. Naturally, we are excited and scared to make this transition into parenthood; however, at this point in my pregnancy, I'm just ready to get this baby out of me and into my arms. I've been suffering fairly severely from "pregnancy brain" - unusual flightiness, trouble focusing, trouble sleeping, trouble forming coherent sentences, and somewhat crippling anxiety. As such, I haven't been reading or writing as much in the recent months. I have hopes that once the baby is on the outside, I can start to function on the inside and regain my reading and reviewing capabilities. (As a side note: I did manage to finish Bel Canto tonight, and I have hopes of reviewing it tomorrow).
I have an affinity for literary and contemporary fiction, psychological thrillers, and young adult fiction, but I'll give most anything a chance. I'm a used book junkie - who has piles of unread books, collecting dust on my bookshelves, basement and attic crawlspace, just waiting for their turn to be read. One day, I hope to unite all my books in my own personal library room, complete with shelves built into the walls - and catalog them completely with the aid of a program online.
I'm currently taking a break from the working world - and a brief hiatus from my continuing education until I get the hang of being a new mom. Up until this semester, I was working in data management for an online cyber charter school and working towards obtaining my Masters in Library Science. I'm not anxious to go back to work anytime soon, but I am anxious to start my studies again. I have hopes that things will be settled enough this summer for me to resume classes and parent my daughter as a stay-at-home mom. One day, I intend to be back at work - this time in a public or academic library, continuing my work with data management and databases.
I'm glad to be part of this new community of readers, and I have high hopes for my participation here in the future.
Thanks for welcoming me!