Status Update: 10-1-2013 PG 66 T-Minus 3 Weeks and Counting
In honor of the US government's historic shutdown, I'd like to propose a shutdown of my own. I'm proposing to shut down my uterus and force a mandatory evacuation, like, today. At 37 weeks, she is a nonessential employee in there - and a viable candidate for the outside. I have 22 days of pregnancy left to go until my due date, and I feel like crap. My back hurts, my fingers ache, my feet are swollen, I can't sleep, and it hurts to even sit. I'm one big ball of hurt and discomfort.
I had a doctor's appointment today, and I was really hoping he'd take a look inside and announce, "WOW. This bun is ready to come out of the oven. Off to the hospital with you! Immediately!" But, alas, my cervix did not get the pink slip that I had sent off today. The employee is on lock down and refusing to leave or even edge towards the exit area.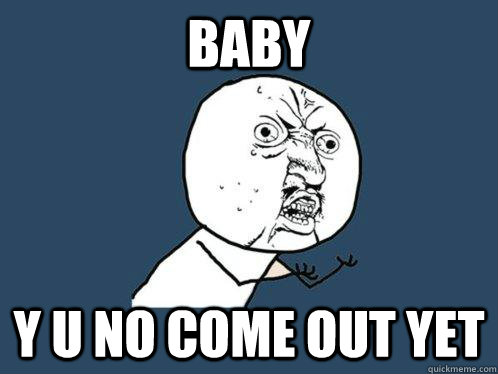 So, I read, and I wait. I've long since put away the What to Expect When You Are Expecting (though, to be honest, I didn't really read all of it - just sort of skimmed through when I remembered - which was once a month or so). So far, I haven't gained too much from this read - but I AM approaching the breastfeeding chapter, and that is one area that I'm in need of urgent education (and an attitude adjustment, if I can admit that out-loud. As a first time mom, I understand the benefits but I'm still fighting off the personal skeeves associated with lactation and all the associated swelling and leakage. Vomit-o-rama).
Sigh.